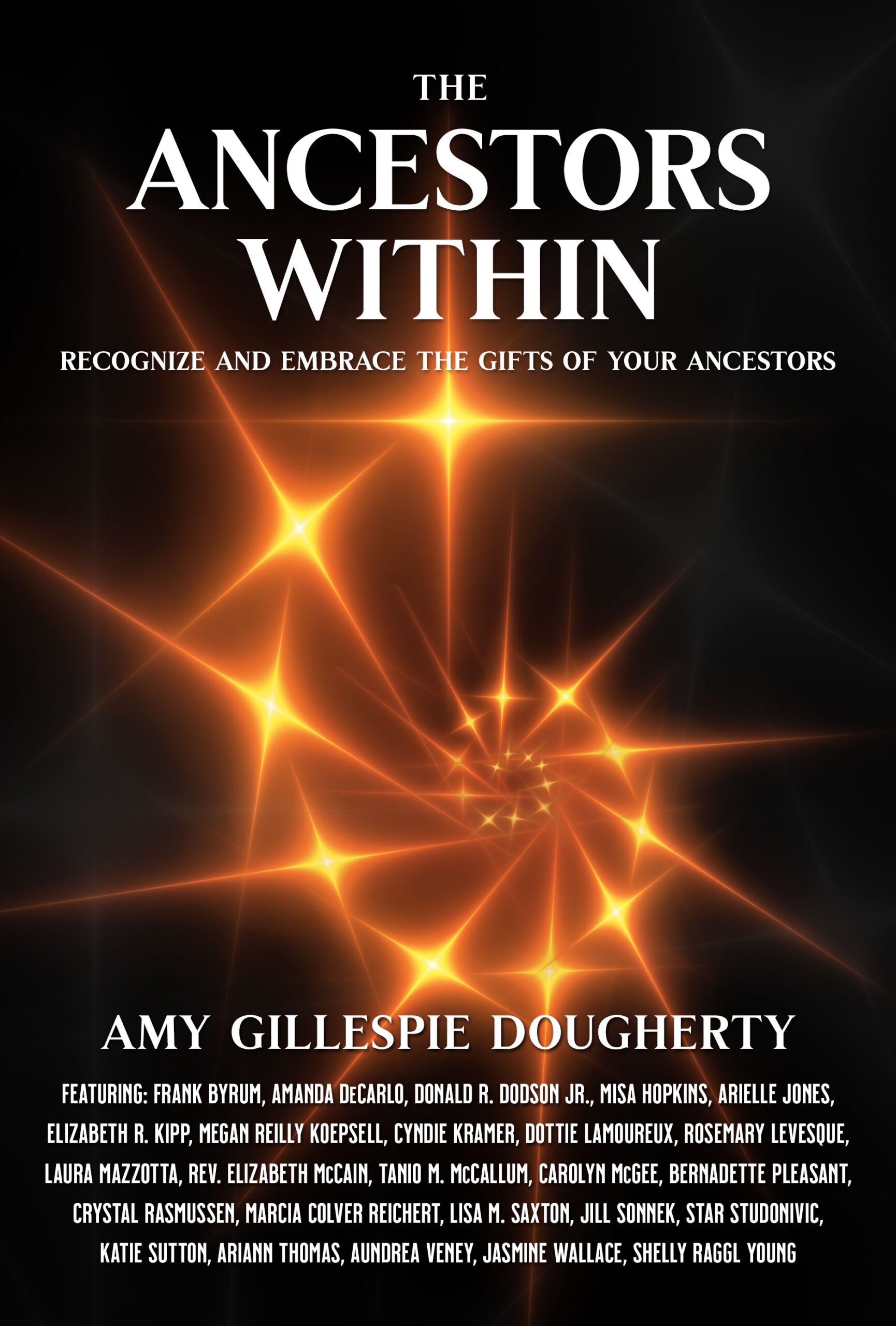 Recipient of 2022 GOLD 
COVR VISIONARY AWARDS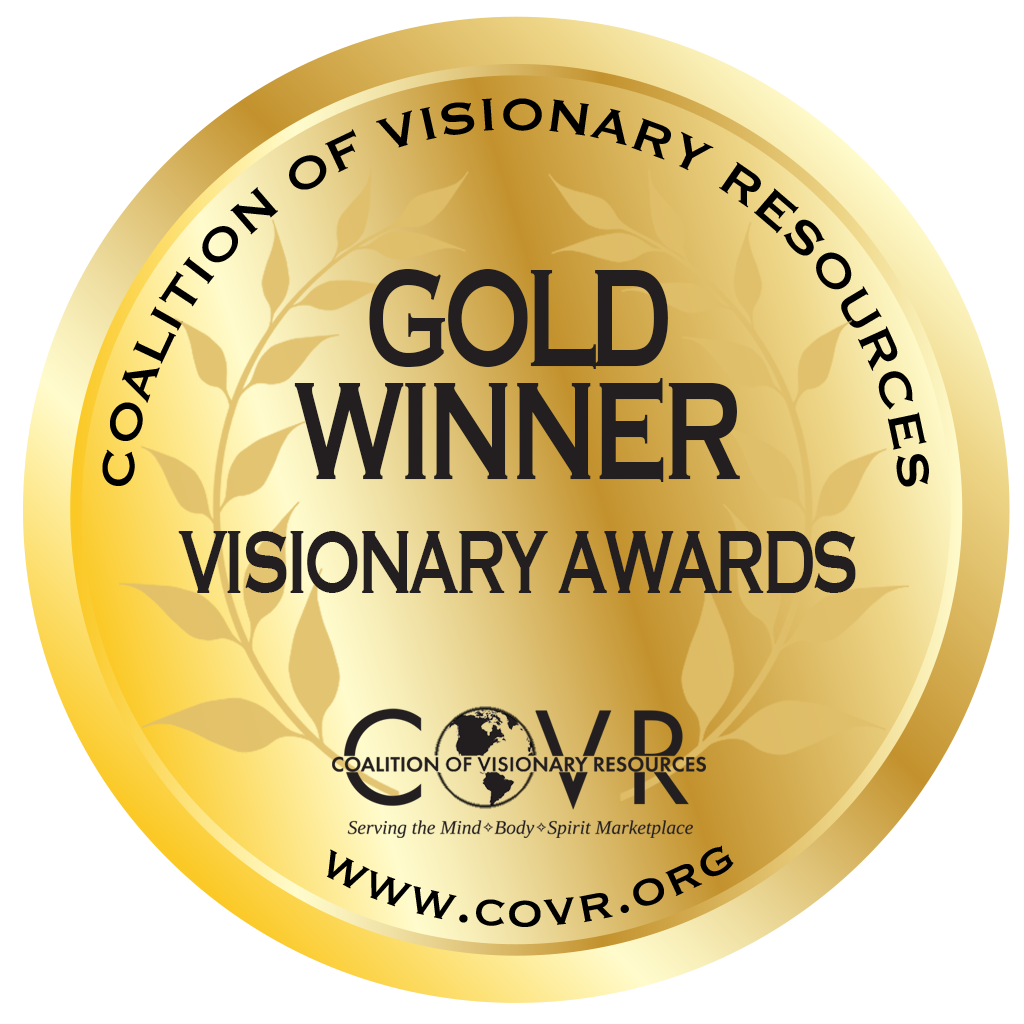 Recognize and Embrace the Gifts of Your Ancestors
Your ancestors have waited your whole life for this moment.
Your ancestors worked tirelessly through conflict and peace, poverty and success, days of birth and death, and forged ahead into an unknown future to grasp happiness. Now they can help you do the same.
This is the 3rd book in The Ancestors Within series featuring the work of twenty-five author-experts who have come together to share ancestry-related experiences. Ariann introduces you to the Akashic Records and shows you how to access your soul guides in the library of the Akashic Records. 
The Ancestors Within, Volume 3 contains personal stories and healing gifts to share ancestry-related experiences, studies, and tools, clearing the mist between you, your family members, and your soul purpose. 
The stories and tools offered are infused with energy that helps transcend barriers to connect with your ancestors on the other side. Get ready to discover how your ancestors can help you create greater health, wealth, and happiness.
We hope this book allows you to find whole new ways to unravel the mystery of you. Your ancestors are rejoicing today – the day you heal the past and enter the future, the day they've been waiting for.
The Ancestors Within, Volume 3: Recognize and Embrace the Gifts of Your Ancestors is available now. Order your book from Ariann and get an autographed copy of the paperback or the ebook at a discount from the Amazon rate. The paperback will be delivered in early June, the ebook is available now.  
We can ship to US addresses only at $5.00 shipping. For those living outside the US, please order from your local Amazon.
Order Your Autographed Paperback Copy or ebook. If you are purchasing as a gift, please give us the name for the dedication.
SAVE 30% off Amazon price!
Order Your Autographed Copy of
The Ancestors Within, Volume 3
I am excited to be a contributing author of this next collaborative book "The Ancestors Within, Volume 3: Recognize and Embrace the Gifts of Your Ancestors.
This project is filled with love and wisdom led by Amy Gillespie and Laura DiFranco.
The book contains the many methods to connect to and heal yourself with the support of your ancestors in 25 different ways to connect, channel, and work with your ancestors. Ariann's special contribution is an introduction to accessing your Akashic Records.
25 amazing authors – 25 amazing stories –  and 25 tutorials all in one.
Get this autographed copy of the paperback signed by Ariann Thomas, contributor for $14.99 plus s&h.
Selling for $22 on Amazon.
"I love this book. The insights and exercises the authors provide are powerful and useful when you want to heal the ancestral root behind a life challenge. I did the exercise provided by Ariann Thomas and went into a full-blown healing journey. Three separate issues in my life converged and I found immediate clarity and peace, as pieces of a life-long puzzle finally fell into place. If you want powerful and lasting healing from deep-seated personal or family trauma, this is a book you'll want to read." 
"25 authors describe their individual approaches to healing and self-exploration via getting in touch with ancestors on a spiritual plane. This is a collection for like-minded folks; the cynic would do well to steer clear. One of my favorites was Ariann Thomas's tale of a near-death experience that led to a revelation of generational violence. Her tool for clearing the violence from her lineage was positive and balanced, and connects one to nature. All in all, a fascinating read. " 
"Ariann tells the story of her own healing journey, which began years before she discovered Ancestral Lineage Clearing. She shares the wisdom of many years working with clients, along with steps you can use in your own connection to your ancestors."
Ariann is one of the 25 authors of this book, The Ancestors Within III: Recognize and Embrace the Gifts of Your Ancestors
Ariann Thomas, B.S., J.D., has studied metaphysics, spiritual teachings and healing for the last 35 years.
Having practiced ancestral healing for over 25 years, Ariann expanded her healing sessions to include reading the Akashic Records. The Akashic Records contain information about all our thoughts, dreams, actions, and lifetimes. These records, and the soul guides who help us access the records, can give us insights, answers, and guidance in fulfilling our present life path.  In her chapter "Opening Your Akashic Records: Contacting Your Soul Guides for Advice" Ariann writes about her introduction to the Akashic Records and shows the reader how to connect and contact their soul guides and ancestors for advice.