About Ariann Thomas, B.S., J.D.
Ariann Thomas has been involved in the healing arts for over 30 years. Her primary healing practice is Ancestral Lineage Clearing. She wrote Healing Family Patterns: Ancestral Lineage Clearing for Personal Growth in 2012 and is presently writing the second book in the series.
Ancestral Lineage Clearing is such a powerful transformation and healing tool. It releases an enormous amount of energy in a short period of time to allow people to move on and create happiness in their lives. Ariann was so impressed with how it positively affected clients and others in the family that it became her major healing tool.
Ariann has been doing energy work throughout time and space with crystals, sound, light and hands-on-healing touch. She engages in energetic healing work Shamanic Journeying for soul retrieval, curse release and healing, and with the 9 Rites of the Munay-Ki, Healing Touch, Reiki (1st and 2nd Degree) and animal healing. She is a Certified Basic Ericksonian Hypnotist.
In addition, Ariann is the Co-Founder and Administrative Director of the New Dream Foundation, a non-profit organization supporting the Sacred Feminine Awakening on the planet though education, ritual and service. She is a non-denominational minister; holds the energy of an Elder; is a Ceremonialist; and assists with the Elderhood Initiation Program. sacredfeminineawakening.com. She is of Cherokee heritage and honors the Native American spiritual tradition.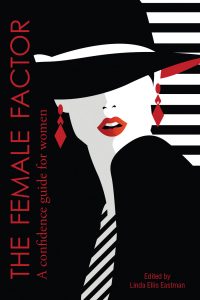 Ariann was recently invited to contribute a chapter to an international women's anthology with 25 coaches, consultants, speaker and professionals in THE FEMALE FACTOR: A confidence guide for women edited by Linda Ellis Eastman. The chapters are filled with guidelines, strategies and real-life scenarios to assist women to new levels of self-esteem and confidence with authors from Canada, Argentina, Australia, Belgium, Malawi, Puerto Rico, Russia, and the USA. You can order your copy of the book from Ariann at ariann@ancestrallineageclearing.com for $19.99 plus $4.99 shipping (international shipping extra) and read her chapter on "Healing Your Genetic Heritage."